Having a surveillance system with security cameras can help a business save on insurance costs. For a business that serves the general public, a security plan with a good strategy can assist in preventing fraud. It can protect from false claims (made by individuals that assert slip and fall accidents), or even from those that will risk the repercussions of theft. False slip and fall claims, cost retail stores almost $30 billion a year, so it's better to stay on the safe side.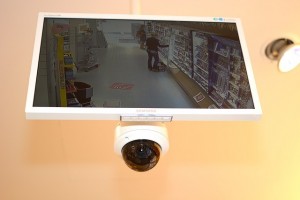 When these individuals allege slip and fall incidents, or say that an item has fallen on them causing injury, companies can spend tens of thousands of dollars dealing with the aftermath. Investing in a professional security system will cost just a bit more than buying some new pieces of furniture for the office, or using an automotive locksmith service for an employee who has a leasing vehicle.
In some cases, insurance companies might offer discounts to businesses that have high quality security devices in place. In other words, the cost of having appropriate security measures put in place is just a fraction of the amount that would have to be paid in case of a slip and fall lawsuit. Being able to prove that the claim is false would become the most important thing in such case. Last but not least, a security system will also help to decrease the cost of theft and losing merchandise.
Keep a Camera on Cash Register
Retailers and any business with a cash register should keep a camera on the cash register. This might be the one thing that tends to be overlooked when thinking about company losses – theft made by employees. Although it doesn't happen in each and every business, it is good to have evidence on the till when trying to figure out a discrepancy in numbers.
It is always better to have hard evidence that everyone can see, rather than an eye witness, as studies have shown that an eyewitness' statement is not always reliable, especially in times of stress.
Cameras placed strategically all around the business can have the entire facility covered, and this can reduce the risk of shoplifting and theft. In addition to having cameras, a good idea is to have a monitor that customers can see themselves in, and know that they are being recorded.
Implement Surveillance Systems
Implementing security and surveillance systems can reduce insurance premiums and help prevent false injury claims. As much as business owners would like to think that they know what is happening at their business at all times, it never hurts to have a camera "watching" the store all the time.
Having a security system installed is a cost that can potentially save the business tens of thousands of dollars, if a person decides to file a false slip and fall claim. It can also deter potential shoplifters. It would be wise to contact a business security professional to determine what kind of surveillance system would benefit one or another business and fit into its owner's budget.
Securing a business no longer means that there is a need to have a security guard on the premises 24/7. There are other, simpler and most cost effective ways to protect a business from a possible intrusion.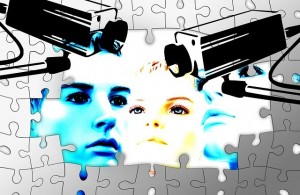 It is not necessary to completely overhaul the business and the way it functions to ensure safety and security. Often a simple lock change or the use of security cameras will be more than enough to keep the place safe.
The following are simple tips that proved to be rather effective in terms of business protection.
Secure the Building
The best way to keep an eye on a building at all times is to install a security camera system. This will make a huge deterrence to potential intruders. In addition to this, use outside lighting that gets automatically turned on when motion is detected. Criminals are unlikely to break into a building that will get their crime recorded. Another simple idea would be to landscape with a purpose. A well maintained landscape will let potential criminals know that the premises are not neglected.
Having a well maintained and minimized area around a building will ensure that there are no hiding places for intruders. If possible, also install a fence around the business place, as an added measure of security. The gate should also be locked during non-operational hours, and high enough to make it unsafe to jump over it.
Install High Security Locks
When it comes to effective ways to prevent burglars from opening doors, high security locks are the way to go. The truly high security locks are only available through authorized dealers and locksmiths, so don't think that replacing locks with a "high security" lock from the hardware store will be the same.
When a lock change is done, make sure that it's really a reliable replacement that is being used. Even the keys that are engraved with "do not duplicate" are duplicated easily enough. Beyond this, some intruders come in disguised as employees. Inform employees that they are responsible for everyone that enters and exits the building, so they should be aware of who is coming in.
Correct Window Shades
 A small but effective interior change is the correct window shades. They can either be a risk or a great asset. Choose window shades that make it impossible to see the inside of the building when they are closed. If a person cannot see what's inside the building, they will be less likely to attempt to break into it when it's unattended. This could also stand true for any glass doors.
Security Systems
With the combination of security on the outside, coming from a fence around the perimeter, to strategically-manicured landscaping, potential criminals can be deterred just by walking through. If this does not stop them, investing in a real legitimate security system will make it more difficult for the criminals to get inside.
Whether a business owner chooses to employ all of these techniques of just a few, it is extremely important to make the staff aware that they are responsible for every person that enters the building. The attention of responsible employees can sometimes prevent a theft in a more effective way than a lock change or a lock rekey. Everyone should keep their eyes peeled for any suspicious activity around the building.
There are monetary benefits to having outstanding security systems that are hard to deny, once the potential financial loss caused by a burglary is estimated. A business that does not have a reliable security system installed, is susceptible to potential break-ins.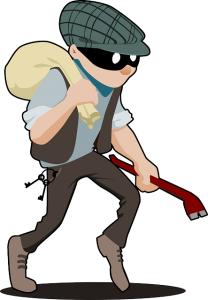 A security system is a one-off expense, while the financial burden of a burglary can last years. The following are some tips and effective (and inexpensive) methods that will help business owners to protect their businesses in the long run.
Possible Impact of Burglary
When thinking about a security overhaul, it is more than just ordering a lock change. It is about changing habits and looking at the place that should be protected from another perspective. If a business gets burglarized, the insurance company will cover the losses, but this does take some time.
Replacement of stolen or broken possessions does not happen overnight, and a business is likely to incur additional losses while waiting for this to happen. This means that existing orders might not be able to be completed and the business might have to stop taking orders altogether, while the equipment is in limbo. This can have a rather negative impact on the company's reputation, which is something every business should do its best to avoid.
Motion Sensors and Cameras
Two things that deter potential criminals are motion sensing lights and security cameras that record the outside of a building. Potential intruders will be scared off if they know they will be recorded under good lighting, which makes them identifiable. These days a video surveillance system does not cost an arm and a leg, there are affordable options for all budgets.
Keyless Entry System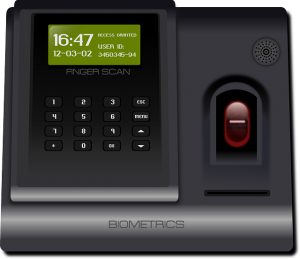 The use of a keyless entry system allows business owners to have more control over who is entering the building (or classified sectors inside the business) and when. This also keeps better track of employees and visitors, and prevents unauthorized visitors from reaching areas that they shouldn't be able to enter.
Entry codes can be unique for each employee and visitor, and the majority of keyless entry systems can be controlled remotely, either from a computer system or from a cell phone. This also allows the user to be directly notified when an alarm goes off in the building, in case that something goes wrong.
When a business owner takes advantage of a comprehensive security system, not only the business place itself will be protected. The employees, their belongings and all the equipment will be safer as well. A safe environment means more comfortable conditions for people to work it, so the effectiveness of the employees' labor is also likely to rise, once the business becomes well protected.
By biting the bullet and investing in a true security system, the owner can avoid the cost of hassle of damages, legal fees, replacements and reimbursements that are caused when a business has been compromised by a criminal. Such services as a lock change, cameras installation and others can be provided for a rather competitive price by many companies and it's better to use these services before it becomes too late.