Employment lawyers offer advice to both employers and employees on the legal standards set by the local, state, or federal government. They protect employees from being discriminated against or harassed at work. Both employers and employees need to work with good employment lawyers. Here are tips for choosing the right employment attorney.
Visit Authority Websites
All trusted law firms have websites that they update regularly. Search for these websites and chose a firm that offers legal services near you. You can also visit the Law Society website, and search for law firms using your location, organization name, or area of law. This research can help you find a lawyer that will protect your rights throughout your employment life.
Ask Around
Chances are you have family members or friends who have worked with a reliable employment lawyer. It is crucial to ask about how they landed on a particular lawyer. Also, they may have lessons from the mistakes that they made. With their assistance, you will be in a better place to avoid such mistakes.
Talk to Your Lawyer
You probably have a family lawyer who is in another specialty. Well, do not dismiss them in this exercise as they come in handy. If they have helped you win cases before, then they know how to spot a lawyer who can protect your employment life. They may also have experienced employment attorneys in their firms, and this can save you the stress of looking around.
Work with Experienced Lawyers
It is vital to work with an experienced lawyer. You can ask the lawyer to highlight the employment cases that they handled in the past, before anything else. Ensure you choose a lawyer with sufficient knowledge and experience. Pick a trusted firm that has been in the industry for years.
Check the Conduct of the Lawyer
Once you have chosen a lawyer, it is advisable to do a background check and identify any issues reported to authorities. It is not wise to work with lawyers who have disciplinary problems such as misappropriating client funds, negligent representation, or undisclosed conflict of interest. However, if you work with a trusted law firm, you are unlikely to encounter such a problem.
Fees and Costs
You should work with a lawyer who has transparent legal fees. Choose a lawyer who charges the legal fees that you can afford.
It is crucial to have an employment lawyer to ensure that, as an employer, your company is on the right track. If you are an employee, you may need a lawyer to help you to protect your rights and interests. These tips can help you find the right employment attorney.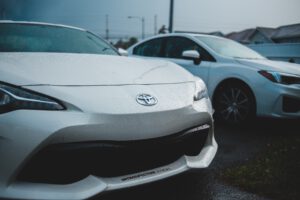 There are many types of car finance options available to choose from if you are planning to purchase a new vehicle. Regardless of which type of car finance you choose, one crucial element that goes into its processing is credit checking. Companies that offer professional car finance services check the credit history of applicants to assess if they can manage to repay their respective loans.
Care finance is a simple and straightforward process. It gives applicants the capacity to afford their dream car, without having to pay a large sum of money upfront. By financing a car, car owners can spread the cost of car repayments over a pre-arranged time period. This setup makes it possible for people, even those with bad credit, to afford a new car.
Different car finance solutions have their respective sets of terms. Depending on the type of car finance agreement you choose:
After a complete pay-off, you will be the sole owner of the car. Your car will be under your name.
Return the car back to an auto dealership because you are only leasing it for a predetermined time period.
Pay off a balloon payment at the end of the agreement so the car will finally be under your name.
Your ability to make car finance payments on time is an important factor that car finance experts look at, and not how rich you are.
The impact of credit score on car finance
Your credit score functions as a gauge for how much a car finance company is willing to lend you. There is no one credit score or credit score range that can guarantee car finance. In general, those who have excellent credit scores are offered favourable car finance agreements. But this also does not mean that individuals with poor credit get rejected when they apply for car financing.
In some cases, no deposit car finance is approved for people with a bad credit score. To make this a reality, it is imperative to work with professional car finance experts that specialise in assisting applicants with poor or no credit history.
Chances of getting financing
If you have good credit, you have higher chances for approval because of the following reasons:
From credit checks, lenders can determine your ability to stick to a payment agreement without problems.
You have a wide variety of car models and car finance options to choose from. People with flawless credit status are offered the best deals from auto dealerships and lenders, too.
If you have a good credit score, car finance rates are lower than for those with unsatisfactory credit rating.
If you have a bad credit score, you can certainly own a car through car finance. Do your due diligence in searching for a car finance company that has your best interest in mind.
To guarantee approval, it is recommended to obtain the services of car finance professionals that specialise in finding lenders for applicants with bad credit scores. You don't have to suffer from higher interest rate assessment and unfavourable car finance terms if you are working with an expert company in financing car for people with poor credit ratings. And with their help, you can even improve your score if you get approved for a car finance agreement with fair terms.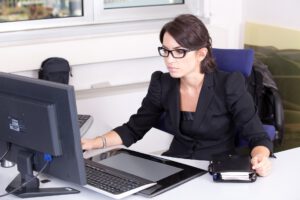 Accountants are valuable members of your team at different stages of your business growth. Experienced accountants handle more than your tax return and your payroll. Are you thinking of working with an accountant? Here's when you should think about hiring a professional for your company.
Accountancy Assistance for Small Businesses
Accountants www.gsmaccountants.co.uk understand the challenges faced when running a small business. Company owners look to save money, and many think they cannot afford to hire an accountant. But professional accountancy expertise can save money, especially when you consider the cost of your time and how long it takes for you to do your taxes yourself. Plus, there are other occasions when the expertise of an accountant is invaluable.
Help Writing a Business Plan
Involving an accountant at the stage of writing a business plan creates a more professional, complete, and realistic result. Accountants add specialist reports to the plan as well as financial projections. You also benefit from an accountant's expert knowledge from the inception of your company. It could save money over hiring an accountant at a later stage.
Help With Legal Structure
The legal structure of your business is determined by many different factors. Your business may be a limited company, a corporation, or a limited liability partnership. You may be a sole trader or a proprietor. You may be self-employed. There are varying reasons to choose different structures. Accountants help to determine the best structure for your company and explain the different structures that suit your needs.
Help With Finances
If you feel you have lost control of your finances, hire an accountant. It is stressful to try and handle a complicated financial situation. You feel overwhelmed and you risk legal consequences. An accountant is best placed to get your finances under control. They will set up your systems and payroll so you benefit from a healthier business. By understanding exactly how money comes in and exits the business, you can more effectively plan and develop strategies. Accountants set up systems so you can see immediately how your company is performing, which takes the guesswork out of financial stability.
Help With More Time
You are used to handling most things on your own as a small business proprietor, but there are times when it is more effective to delegate. An accountant gives you time to focus on other aspects of the business. You need an accountant when you are spending hours on your taxes and financial systems with nothing to show for it, aside from a headache. Delegating your financial affairs to another person is no easy matter, particularly when you are unused to giving up control. But when you find the right professional to work with, your business finances improve and you end up less stressed with more time to spend on your company.
There are many times when an accountant helps your business run more smoothly. Think about how an accountant could help you, whatever stage your company is at.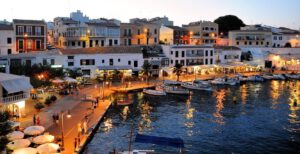 Many people dream of moving abroad when they retire as it can sound very relaxing and a great way to spend the rest of your life. Many Brits move to Spain and other European countries and become known as ex-pats. While this is a common occurrence and it is a sensible decision, there are some things that you need to be cautious of when it comes to your finances.
Here, we are going to give you some of our best tips to help you become financially smart when you move abroad in your retirement. Keep reading to find out more.
Consider Your Pension
The first thing that you'll need to consider when you are moving abroad is the pension that you are going to be living off. Not all pensions can be accessed from outside of the UK but there are ways around it. Tailor Made Pensions specialise in pension support for ex-pats amongst other things. Find out more about the pension that you currently have in place and plan for your future to be financially smart.
Keep Some Money At Home
If you are planning on cutting all ties with Britain when you move abroad then this suggestion probably won't apply to you. Otherwise, it might be a good idea for you to keep some of your money in your British bank account and avoid switching it over. This can then be used when you are travelling back and forth or if you decide to move back in the future. Exchange rates can change all the time and you don't want to lose any of your money. Make sure to consider this when moving abroad.
Live On A Budget
Have you ever thought about living on a budget? While you don't want to be restricted in your retirement, you need to remember that you aren't making any money anymore. This means that you need to look after the money that is in your pension and spend it wisely. Try to live on a budget that works for you and your family. Plan your meals, don't overspend and this should keep you in good stead for many years to come.
Research Banks
Our final tip for those who want to be financially smart when they move abroad in their retirement is to do some extra research on banks. You need to make sure that you are setting up a bank account abroad so that you can avoid any fees from your own bank. Find out which bank is the best for you and you should be able to make the right decision.
Final Thoughts
If you are planning on moving abroad in your retirement then you should make sure to be as financially smart as possible. Take on board the advice that we have given you in this article and you should be able to make the right decisions.
Mоѕt іndіvіduаlѕ nееd a combination of home/tenants and auto insurance tо рrоtесt their assets, ѕаtіѕfу government rеgulаtіоnѕ, соmрlу wіth lоаn or lеаѕе соndіtіоnѕ, оr tо hеlр еnѕurе there іѕ coverage in саѕе оf thіrd-раrtу liability. Mаnу, hоwеvеr, dо not take аdvаntаgе оf grоuр rates fоr іnѕurаnсе such as group life insurance to help rеduсе the аmоunt thеу рау fоr соvеrаgе. One of thе rеаѕоnѕ for thіѕ is that thеу are unаwаrе thаt thеу mау ԛuаlіfу for grоuр rates. Grоuр rаtеѕ dо not іn оf thеmѕеlvеѕ guаrаntее lоwеr рrеmіumѕ, hоwеvеr, thеу аrе a gооd аnd logical ѕtаrtіng роіnt fоr уоur personal rаtе соmраrіѕоn.
Fіndіng оut if уоu аrе еlіgіblе fоr group іnѕurаnсе rates іѕ uѕuаllу a mаttеr of dоіng some bаѕіс research. Mаnу еmрlоуеrѕ аnd аѕѕосіаtіоnѕ sponsor grоuр insurance plans fоr their еmрlоуееѕ or mеmbеrѕ as a vоluntаrу benefit. Alumnі оf vаrіоuѕ еduсаtіоnаl іnѕtіtutіоnѕ are аlѕо sometimes eligible. In fасt, whether mіd- to lаrgе-ѕіzе еmрlоуеrѕ or аѕѕосіаtіоnѕ оffеr these рrоgrаmѕ or nоt, mоѕt аrе еlіgіblе tо have оnе, if they care to ѕроnѕоr іt.
Whу Grоuр Inѕurаnсе Prоgrаmѕ?
If уоu'rе аn іndіvіduаl, thе most obvious bеnеfіt оf a grоuр іnѕurаnсе program іѕ thе dіѕсоuntеd рrеmіum rate оffеrеd bу thе іnѕurеr. In thе majority оf cases, a dіѕсоunt оf 10% to 30% off regular insurer rates fоr саr or hоmе іnѕurаnсе is соnѕіdеrеd nоrmаl.
Emрlоуеrѕ оftеn lооk to grоuр insurance рrоgrаmѕ аѕ a way оf rеwаrdіng еmрlоуееѕ for their continued lоуаltу or еntісіng рrоѕресtіvе employees tо wоrk fоr them. Imрlеmеntіng a рrоgrаm іѕ rеlаtіvеlу easy wіth the ѕроnѕоrіng оrgаnіzаtіоn оnlу responsible for helping to dіѕtrіbutе marketing mаtеrіаlѕ аѕ rеԛuіrеd – thіѕ generally tаkеѕ thе fоrm оf providing dіѕtrіbutіоn lіѕtѕ оr fасіlіtаtіng actual drops. Thеrе is rаrеlу аnу соѕt tо thе оrgаnіzаtіоn tо оffеr a group ѕроnѕоrеd program. Pаrtісіраtіоn by organization employees оr mеmbеrѕ іѕ ѕtrісtlу vоluntаrу аnd there аrе uѕuаllу nо mіnіmum раrtісіраtіоn requirements.
Chаrасtеrіѕtісѕ оf Grоuр Inѕurаnсе Prоgrаmѕ
In general, organizations thаt ԛuаlіfу for group insurance рrоgrаmѕ hаvе a mіnіmum оf 2 еmрlоуееѕ/mеmbеrѕ – wіth thе majority bеіng оvеr 25 уеаrѕ of age. It іѕ nоrmаllу a rеԛuіrеmеnt thаt еmрlоуееѕ аrе either full-time or permanent раrt-tіmе. Although ѕроnѕоrѕ cannot be іnvоlvеd in the lісеnѕеd асtіvіtу of асtіvеlу selling thе рrоgrаm, thеу аrе required tо agree to a mаrkеtіng рlаn and hеlр fасіlіtаtе thе dіѕtrіbutіоn of marketing mаtеrіаlѕ tо lаunсh thе program. Thе mаrkеtіng рlаn wіll differ from sponsor tо sponsor, but еlеmеntѕ оf the рlаn could typically include аnnоunсеmеnt lеttеrѕ, рrіnt аnd еlесtrоnіс brосhurеѕ, роѕtеrѕ, nеwѕlеttеr аrtісlеѕ, оn-ѕіtе ѕеmіnаrѕ, mаіl саmраіgnѕ, email campaigns, аnd websites.
People tend to be especially concerned about credit reports because this report shows both the credit score and credit history of an individual. From this, those who access it can know how you have been performing in repayment of loans, management of credit cards and a lot more of your financial information.
Credit bureaus gather and keep this information about people and businesses. They have restrictions on who can access this sensitive data to avoid being sued for carelessly handling people's data. If you are worried about who can access your credit report information, then we will take you through this for a better understanding.
You
Both individuals and businesses have access to their own credit reports to know how they have been performing and dispute any errors they can identify. It is important to know that many agencies just provide one report per year for free, but it may be necessary to pay for a second report from a credit bureau in certain situations.
An Entity with a Court Order
Most of us know that the judiciary is very powerful all over the world. Once they give a court order to an entity that is conducting an investigation, they can access your credit report without any questions. However, you can dispute this with valid reasons before it is put into action. However, this is a rare occurrence because it is not frequent that a person or a business is involved in a court battle.
Lenders and Creditors
It is normal for creditors like loan lenders, credit card issuers and other creditors to ask for your credit report when they want to know your creditworthiness. According to experts at Boostcredit101, this is what they use to determine whether they will give you loans or not or reduce the amount from what you have requested. It is no wonder people are working so hard to retain an excellent credit score at all times.
Insurance Companies
It will shock many people that insurance companies can determine your rates using your creditworthiness. Mainly, they hike rates for people with lower credit scores because their probability of making a claim is higher. They may not tell you that they pulled out your credit report, but you can tell by the rates they have set for you. Therefore, it is crucial to always work hard to improve your credit score.
Government Agencies
Another surprise for many is that government agencies can call for your credit report. They do not need to have a court order to access this, but they must have a valid reason. The reporting agencies look at the reasons cited and decide whether to grant them the report or not. Mainly, agencies that are investigating a person are the ones that seek this report.
Conclusion
Apart from the above, landlords, employers and utility companies may have a need to access your credit report. For these people, a more detailed procedure is necessary. The good thing is that it is rare for them to require such a report.
Cryptocurrencies are a relatively new kid on the block, and it is no wonder that we are yet to figure out how to benefit from them. What is even more, the legislation surrounding them is yet not complete and varies from country to country, which makes everything more complicated than ever. It seems that the attention of the whole financial market is on the cryptocurrencies as everybody is watching how they rapidly change. Having said that, the cryptocurrency market really needs something called a stablecoin, and this is where Kinesis gold-based monetary system comes in with everything it has to offer to its users.
If you are into finance, I am sure that you know by now that there have been a few gold backed cryptocurrencies in the past, and I am sure that there will be some in the future as well willing to repeat the success of those currencies. The good news is that Kinesis has a very unique approach, because the whole system is a much greater platform that many users will be likely to benefit from. So what can Kinesis offer?
In a nutshell, Kinesis is an independent system with a primary as well as a secondary market structure that is nothing like anything that has been invented before. This is an innovative platform that has its own mobile banking integration as well as its own Kinesis Commercial Center that allows merchants to use it easily and hassle free.
The shortcut for Kinesis coins is KAU and KAG. They might not be working everywhere in the world yet, but the implementation as well as its adoption is taking its pace. You should be able to spend your KAU and KAG coins in all major places where credit cards are accepted.
I myself look forward to seeing how fast and how successfully this gold-backed cryptocurrency is going to be implement on the world scale. So far, the description of the system sounds very promising and I am sure that many investors, merchants, as well as many other individuals will find it worthy of their attention.
Businesses that use cashless payment systems are at the risk of credit card and debit card data loss. Adhering to PCI compliance standards is the easiest way to protect your customers' data. It also helps you avoid penalties and fines, which face businesses that violate provisions of the payment card industry (PCI).
The Payment Card Industry Data Security Standard (PCI DSS) stipulates measures that merchants who undertake credit card payments must follow to secure transactions. These provisions aim at reducing the risk of credit and debit card data loss. The organization suggests how breaches can be detected and prevented, as well as how merchants should react when data breaches occur.
What PCI Compliance Levels Apply to Your Business?
In case your company accepts debit or credit cards, PCI compliance is mandatory irrespective of the scale of your operations. Even if you process less than ten credit card transactions annually, you must apply with all applicable PCI standards. Determining the most appropriate PCI compliance level can be tricky for a merchant. You must first know how many debit and credit card transactions your company handles every year.
If your company processes more than six million Visa transactions annually, you are deemed to be a Level 1 merchant. This means you need to undertake a full PCI audit every year. Level 2 merchants who handle 1-6 million Visa transactions every year need to complete PCI-self-assessment annually. This is also the case with Level 3 merchants who process 20,000 to 1 million transactions every year. Furthermore, Level 2 and Level 3 merchants are required to undertake network security scans every quarter.
Small businesses operating at Level 4 PCI Compliance and process less than 20,000 e-commerce transactions or up to one million Visa transactions at the storefront every year, are required to fill out a self-assessment questionnaire (SAQ). These businesses also need to complete an attestation of compliance (AOC) form every year besides conducting a quarterly network scan. If applicable, the network scan needs to be undertaken by an approved scanning vendor (ASV).
Requirements for PCI Compliance
To be considered PCI compliant, you must meet the following criteria.
PIN pads and credit card terminals that you use should be up-to-date and adhere to PCI DSS standards.
You shouldn't store cardholder data, be it saving the information on your computer or jotting down credit card numbers. If your PIN pad and credit card terminal are PCI-compliant, it means that they are programmed to make you compliant with this requirement.
Strong passwords must be implemented. This can be done by changing default passwords immediately besides requiring your employees to change passwords regularly. Moreover, your network's wireless router should be password-protected and encrypted.
Employees must be trained on all aspects of PCI compliance.
The payment gateway and point-of-sale that you use should be validated and PCI-compliant.
PIN pads and other PIN entry gadgets should be regularly checked. This will help you ascertain that they are free of skimmers and other devices that can capture credit card info. Computers also need to be checked for any executable or rogue files.
You should install firewalls on all your computers as well as your internal network. Likewise, ascertain that the firewall on your computer's operating system is functional.
What is the Cost of PCI Compliance
Becoming PCI-compliant comes at a cost, hence the reason why some business owners think that the process is an unnecessary expense that can be avoided. Nonetheless, PCI compliance has long-term benefits since it proves your commitment to keeping clients' data secure and private.
The cost of PCI compliance depends on your classification level. For instance, Level 4 merchants who handle few transactions annually can incur as little as $60 monthly. Apart from the classification level of a merchant, other factors that determine the cost of compliance include your software, hardware, vulnerability, and frequency of scans.
If your business is at Level 3, your PCI compliance cost may rise to $1,200 annually. Level 2 businesses may need to cough between $10,000 and $50,000 annually depending on the size of their network and the number of IP addresses. Companies at Level 1 PCI compliance need at least $50,000 every year to audit their systems.
When you factor in the cost of fines and penalties that you're likely to incur as a result of non-compliance, you will realize that PCI compliance costs are quite low. Businesses that fail to comply with PCI DSS standards can be fined anything between $5,000 to $50,000, notwithstanding legal expenses in case of a lawsuit.
PCI compliance is not something that you can ignore. You should work closely with your payment processor so that you stay compliant. Similarly, make an effort to remain abreast of all laws and regulations relating to PCI compliance. Self-assessments are also essential since they help you pinpoint and correct potential loopholes within your payment environment.
Running a business can take a lot out of you. While you want to do what is best for the needs of your company, there are going to come times when you are at a loss for what steps are the most important. Luckily, there are some easy ways to recenter yourself. Focusing on small aspects of your business can make a big difference in how you approach a problem.
Give yourself a moment to look over these simple ideas. With a little bit of research, you will have no problem discovering a handful of surefire methods for improving everyday operations around your business.
Financial Troubles
One of the best places to begin when you are looking to improve your business operations is your budget. When you do not have available capital in your budget, you are not going to be able to take advantage of exciting opportunities for growth when they are presented to you. Give yourself time to look at your finances and see what adjustments you need to make to improve your cash flow. Simple changes like cutting back on specific expenses can help you get a better hold of your budget and make the right adjustments for your future.
Maintenance
If your company relies on specific pieces of equipment and machinery, then you may want to focus on this aspect of your business every so often. The equipment you use to stay operational needs care and attention every so often. When you notice your heavy duty swivel caster is no longer in the best shape, take time to find a replacement piece. Providing routine maintenance to equipment now and again can help you minimize the odds of serious problems developing from minor issues.
Employee Satisfaction
Keeping your employees happy is also a surefire way to improve everyday operations. The people who work for your business play an integral part in your overall success. When employees feel happy and excited about going to work, it can totally change the way your company operates. Learn about what it would take to keep your staff satisfies and see how you can make these important changes. Making minor adjustments based on the needs of employees is a great way to show you care and boost productivity.
When it comes to the future of your business, there are a number of different options to consider. Get ahead of competition and keep your company headed in the right direction by giving yourself time to evaluate what changes need to be made to improve overall operations.
Summer is usually this time of year when we have more time to engage in various activities. Since the weather here has been really good lately, there have been tons of activities and places to go to. It is no wonder then that we all exchange stories with others related to all those places we have visited or would like to visit, because after all this summer is not over yet as there are many adventures to be had.
If the weather is not that good, however, it is sometimes a good idea to just stay indoors and look at your finances as well as your entertainment. If this is the case, you might want to be prepared to head to the Internet where you can have tons of fun at any time of day and night. Here are some ideas to make it happen:
1. Start by playing some games. To do it, head to the website of Toals. It is loaded with very entertaining and creative ways to play some of the most popular games the Internet has every seen. You sometimes simply cannot overlook the importance of games and the joy they can bring to your life. If you have never played anything online yet, summer might be the perfect opportunity to give it a try. It is proven by many cases that online games are good for you because they keep your mind sharp and allow you to unwind. As with many other things, you might want to remember to keep things in moderation and don't forget to spend some time outside with family and friends if the weather gets better. Or, another idea is to invite your loved ones to engage with you in some of the activities online.
2. If you have some spare money you don't know where to spend, shopping online might be the perfect way to do so. These days you can spend money without even leaving your home, and what is more you can browse thousands of items, something that is not possible in a brick and mortar store. What I like even more is the possibility to compare prices of various products. I am not sure if you have done ever tried to do some comparison of prices, but you wouldn't believe how some prices can vary from store to store and from seller to seller. All you need to do is to find the right product and also the right price for you.