If you are planning on building a new sales team then it is essential to consider what type of people you want in it.
Failing to spend enough time on getting this right is something that could come back to haunt you in the future. So how will you make sure that you identify the ideal sales team members?
A Positive Attitude
Anyone who is going to make a successful career in sales needs to have a positive attitude to start with. No matter what it is that they need to sell, they need to be able to smile and look forward with confidence at all times. For someone with the wrong type of personality sales work can be a demoralising experience at times. Whether they are trying to sell over the phone or in person, there are sure to be times when the sales are slow in coming. The way in which someone reacts to a spiel without making a sale will tell you a lot about the type of person they are and how good a sales career they can expect to have. This isn't something you can teach someone very easily, but surrounding them with other positive people can help them to carry on looking on the bright side. If you have existing team members whom you don't think are positive enough then you could carry out a mystery shopper check with the help of a field sales company. This will help to show you what kind of experience they are giving your customers and how positive they are about getting sales closed.
A Good Team Player
It is easy to think of a sales job as being a solitary type of role. This is particularly true if there is a competitive edge in the team and a commission based rewards package. However, your ideal sales team members will be strong team players. You certainly won't see them squabbling amongst each other or arguing over who gets the next sale. You will want them all working hard together, aiming for the same goals and being genuinely pleased for each other when they net a big sale. There are a few different ways of helping you in building a strong team spirit, such as getting them to attend fun training sessions and encouraging them to socialise together. You can also ensure that there is no bickering or bad feeling by being open and transparent about the rewards package and making sure that no one feels that they are being badly treated. If you need to sort out a process that helps everyone work together in a team then you could use retail audit services to get to this point. Ideally, you will set up a working environment that lets everyone thrive and work well as a team.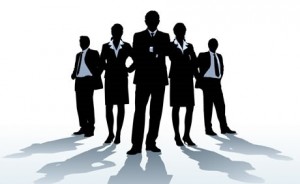 A Willingness to Learn
One of the great things about top class sales people is that they can usually switch their talents over to selling different things. Someone who knows how to sell can use their charm and powers of persuasiveness to sell just about anything. However, if they are going to make a big impression on your sales efforts then they will still need to have a willingness to learn. This is because they might need to learn about your products, your standards, your processes and anything else that it essential to the role. The more willing they are to learn the more chances they have of proving to be a valuable member of your sales team in the future. Once you recruit staff who are keen to learn then you need to give them the tools for doing so. Let them learn as much as they want to and they will be more valuable team members for it.
A Hunger to Succeed
One of the most common traits of the best sales people is that they are hungry to succeed. These people live to make the next big sale and are never satisfied with their sales figures. With a few highly driven sales staff like this you will feel a lot happier about your chances of long term success. On the other hand, what you don't want in your sales team are people who are happy to just get by with the odd sale here and there. You will want to avoid this kind of attitude and anyone who appears lacking in drive and a passion for selling. Get a hungry sales team with the other attributes we have looked at and you are ready to do business.