In evaluating the cost of a home security system for an accurate financial analysis, one has to take into account the monitoring fees and the standard equipment, plus the savings that can be derived from it. The actual cost will vary, based on the level of complexity, though almost all security systems provide some form of monetary savings in return.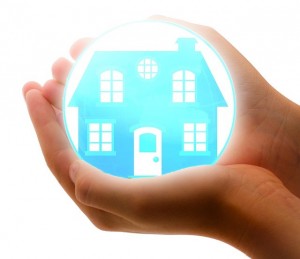 While the thought of installing a home security system may seem intimidating, it's nothing to worry about. Making use of a local locksmith service can be of great help. Residential locksmiths are not only trained to properly install home security systems, but they can even suggest the best options that suit the client's needs and budget.
Ways to Save on Home Security System
Prevent Property Damage
In accordance with 2014 FBI data, the estimated loss in property per burglary offence was $2,251, accumulating to an estimated total of $3.9 billion for the year. Making use of home security systems can significantly reduce the risk of theft and intrusion, thereby keeping valuables safe.
With regards to environmental hazards, leak sensors and low temperature can avoid flooding and pipes bursting and freezing in the house. Simultaneous alerts will notify the homeowner if a threat occurs, prompting such one to take proactive steps in reducing mold, plumbing and structural damages. In accordance with the FloodSmart.gov website, up to $20, 920 in losses could result from a one-inch flood in a home that's measured at 2,000 square foot.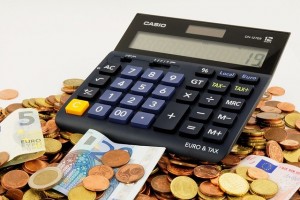 Indeed, security systems can save homeowners thousands of dollars in property damage and stolen possessions, by helping to lessen the costs associated with environmental hazards and theft.
Reduce Energy Bills
Programmable lighting features and automated temperature control connected to home security systems can significantly reduce homeowners' energy consumption. Implementing these features lets one create customized schedules for thermostat and lighting activities for routine and conserve energy. It allows easy monitoring of these items remotely from a computer or smartphone.
Examples include
Setting the thermostat to decrease during the day (when no one is at home), or at night (when everyone is asleep)
Logging in remotely, to turn off lights that were accidentally left on before leaving out
Programming lights with sensors, to turn off automatically, when the room is vacant.
The amount of savings will depend on how much the homeowner takes advantage of the security system's energy-saving features. A programmable thermostat can save around $180 per year in energy costs.
Save Money on Insurance
A secure home provides greater chance of qualifying for homeowner's insurance discounts. Simple safety devices like dead-bolt locks, burglar alarms or detectors, can generate discounts of a minimum of 5% on premiums, with the potential of gaining 15-20% savings or more (on sophisticated monitoring units). The actual savings will fluctuate based on insurance providers.
Before purchasing a security system, it's best to talk to the insurance company, to get the full details on how to qualify for savings. Don't underestimate the power of home security systems and how a home owner can benefit from them. Talk to a local locksmith service provider about implementing a system that's right for your home.