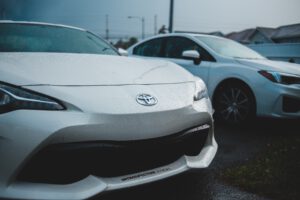 There are many types of car finance options available to choose from if you are planning to purchase a new vehicle. Regardless of which type of car finance you choose, one crucial element that goes into its processing is credit checking. Companies that offer professional car finance services check the credit history of applicants to assess if they can manage to repay their respective loans.
Care finance is a simple and straightforward process. It gives applicants the capacity to afford their dream car, without having to pay a large sum of money upfront. By financing a car, car owners can spread the cost of car repayments over a pre-arranged time period. This setup makes it possible for people, even those with bad credit, to afford a new car.
Different car finance solutions have their respective sets of terms. Depending on the type of car finance agreement you choose:
After a complete pay-off, you will be the sole owner of the car. Your car will be under your name.
Return the car back to an auto dealership because you are only leasing it for a predetermined time period.
Pay off a balloon payment at the end of the agreement so the car will finally be under your name.
Your ability to make car finance payments on time is an important factor that car finance experts look at, and not how rich you are.
The impact of credit score on car finance
Your credit score functions as a gauge for how much a car finance company is willing to lend you. There is no one credit score or credit score range that can guarantee car finance. In general, those who have excellent credit scores are offered favourable car finance agreements. But this also does not mean that individuals with poor credit get rejected when they apply for car financing.
In some cases, no deposit car finance is approved for people with a bad credit score. To make this a reality, it is imperative to work with professional car finance experts that specialise in assisting applicants with poor or no credit history.
Chances of getting financing
If you have good credit, you have higher chances for approval because of the following reasons:
From credit checks, lenders can determine your ability to stick to a payment agreement without problems.
You have a wide variety of car models and car finance options to choose from. People with flawless credit status are offered the best deals from auto dealerships and lenders, too.
If you have a good credit score, car finance rates are lower than for those with unsatisfactory credit rating.
If you have a bad credit score, you can certainly own a car through car finance. Do your due diligence in searching for a car finance company that has your best interest in mind.
To guarantee approval, it is recommended to obtain the services of car finance professionals that specialise in finding lenders for applicants with bad credit scores. You don't have to suffer from higher interest rate assessment and unfavourable car finance terms if you are working with an expert company in financing car for people with poor credit ratings. And with their help, you can even improve your score if you get approved for a car finance agreement with fair terms.