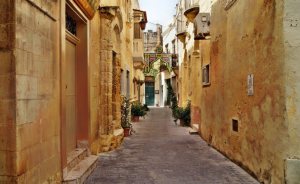 Properties are always great investments, but you have to consider a few key elements before purchasing—the primary one being location. Over time, the value of your property is going to depend highly on whether it's in a prime location. This is why a lot of property investors are eyeing Malta. For one, it's a country with consistent economic growth, and every year an influx of migrants pour in, attracted by its warm climate and low cost of living, which means there's a high demand for residential properties. If you want to know how you can get started on being a property owner in Malta, read on.
Where to buy?
Malta has three main islands—Malta, Comino, Gozo—and each offers a fair selection of properties for you to choose from. Your decision ultimately boils down to your own lifestyle and preferences. Cities around Malta are closer to a more urban lifestyle, with restaurants, nightclubs, and shopping districts easily accessible. Gozo is closer to a more peaceful village atmosphere. Websites like Frank Salt Real Estate will help point you in the right direction, as it shows various properties for sale in the different cities and towns in all three islands.
What to buy?
Once you've chosen a location, your next question may be what property type should you buy? There are various choices, from apartments to farmhouses. Thanks to the massive residential development Malta is undergoing, there is no shortage of options. You're bound to find a property that falls within your budget.
How much?
Property prices vary wildly depending on location and type, but one thing is for sure, Maltese property prices are on a mad rise.
Currently, the estimated prices for Malta properties start from €150,000 for a studio apartment (or €300,000 for a 3-bedroom apartment) and about as high as €1.5 million for a 4-bedroom villa. These are nowhere near the prices in other major European cities, but it's still relatively high when you consider that apartment and villa prices in Malta increased by 83% and 72%, respectively, in only a decade. This rise is projected to continue, so this is an opportunity for you to strike the iron when it's hot and purchase early to ride the prices upswing.
How do I start?
If you're not a Maltese citizen, you can't expect to buy property without getting some paperwork settled beforehand. First, you need an AIP permit. You must also remember that foreigners are only allowed to purchase one property in Malta, and these are usually expected to be for your own use.
If you intend to buy property to rent out, there are some restrictions present which you should be aware of, one of them being that the property must be valued above €233,000. There are also a good number of developments and areas – referred to as Special Designated Areas – where no AIP permit is required, and one can also buy multiple properties. After purchasing property, you must then pay a 5% stamp duty.
Buying property is a large investment, and as with most major purchases, you have to research thoroughly to ensure you'll get a good ROI. If needed, consult with property negotiators so you can get the best deals and avoid any poor decisions.
Image: https://pixabay.com/photos/malta-lane-valletta-1362852/