If you have been clever over your many years of hard work, you will have tried your best to put away some money from every paycheque to help build your savings. This is always a great thing to do as it will give you a pot of money to fall back on in hard times and help out towards unexpected bills and repairs around the home.
However, there will come a time in your life where having all of that money just sitting idle in a bank account isn't going to be the optimal way to make the most of it. At some point, you need to make the decision that this money needs to be spent in one way or another to improve your life. This can feel odd at first, given that you have made a point for so many years not to dip into the funds you have saved up, but the whole point of being so astute with your money was to have a better life down the line, so you just need to find out where to send this cash.
There are two ways of spending your money. One way to help grow and secure the money you have to be called upon later to help you in retirement, for example. The second way is to improve your lifestyle and use the money to gain new experiences and enrich your years. You will find some ideas on both of these ways below so that you can be smart with the money you have put away over the years.
Growing your money
If you are not yet ready to just spend your money on lifestyle improvements, then finding ingenious ways to invest it and make it grow will be the option you want to go for.
Be modern with your money
One of the most exciting and modern ways to grow and secure your savings is to make an investment into cryptocurrency. If you have never done this before, you can find guides online which explain how to invest in cryptocurrency the right way, but always make sure you do lots of research beforehand to ensure you're getting the best deal. With the global economy seeming uncertain recently, putting your money into an alternative currency is arguably a much safer option in the long run.
Property will keep your money safe
A more traditional way of securing your money, which has real scope to grow your investment over time is to buy a property. If you do you research, you will see that the reasons why buying real estate is a good investment are in abundance, but if you want to make sure it is a successful investment, then you need to put in some proper planning.
For example, you want to make sure you are buying a property in a desirable area, and this will change depending on if you want to buy to sell or buy to rent. A good idea is to buy a house at a cheaper price and invest your money is bespoke renovation if you want to see a sizable profit coming your way.
Lifestyle
The second way you can use your money is more directly in order to help improve your lifestyle and simply enjoy the spoils of all your hard work.
See the world the right way
One of the most popular things to spend savings on, especially when you enter retirement age, is to go and travel the world. When you have a full-time job, on top of perhaps having a family to take care of children to raise, going out and seeing all those wonders is nothing more than a pipe dream. However, your savings could make it possible for you to cross many destinations off of your bucket list by financing a trip around the world.
Of course, even the most astute saver will not have enough to do everything, which is why looking into the boat loans offered by Bonsai Finance can help you to purchase a ship to take you to see all of these places without having to use up all of your savings in one go.
Getting a boat is a great idea for travel because it means you have total control of where you go and when, allowing you to enjoy each new port in your own time. A good way to cut down on some of the costs is to consider getting a second-hand boat to sail in. This might mean that you need to do a little bit of repair work, but overall it could save you thousands.
Become your own boss
The second way you can improve your lifestyle if you are not ready to give up work just yet, is to use your money to start up your very own business. You can find what you need to start your business online so that you are able to check every box and invest your money wisely. The main thing to remember is that you need to think of something new and exciting which is going to capture the public's attention and make them want to spend money on the products and services that you are offering them.
The reason why this is more of a lifestyle change is because owning your own business will allow you to become your own boss. This will give you the freedom of choosing who you want to work with, what hours you want to put in, and will give you something substantial to hand down to your children or sell on for a higher price later in your life.
Every bit of money you have, you have worked hard to get, so you need to make sure you are not letting it slip away to the rising tide of inflation in a bank account, but instead making smart choices to secure your future. If you go with one of the above options, you will be sure that you are on the right track with your money.
The majority of college students nowadays graduate with an overwhelming amount of student loan debt. When previous generations attended these institutions, it was possible for some of these individuals to pay for college with part-time positions. Many students are forced to work multiple jobs while attending college full-time to afford extra-curricular activities. Tuition costs continue to rise, but it does not appear as if the quality of education is increasing in unison. Since most students graduate with the burden of debt, beginning adult life has never been more challenging. Various financial analysts believe the millennial generation may never recover from this circumstance. Top executives in this nation, such as Don Gayhardt watch new graduating classes enter the workforce looking to pay back loans. However, for the fortunate few, some individuals do not graduate with this burden.
Giving Back
Recently, Robert F. Smith, an alumnus of Morehouse College, surprisingly chose to pay off student loan debt for the most recent graduating class. Students receiving this unexpected gift were happy, and this story quickly spread throughout social media. Individuals who possess a substantial amount of wealth hold the stereotype of being selfish people who are only looking to become more prosperous. With that said, Robert F. Smith created a new paradigm for a wealthy alumnus to follow across the world. While every billionaire cannot be expected to give back to this degree, seeing young adults receive this type of help provides hope for future generations.
Investing in Yourself
When you plagued by insurmountable student loan debt, this type of burden is always lingering in the background. Individuals who took out loans for higher education are less likely to become homeowners and are often unable to start businesses. A vicious cycle many underprivileged students escape from turns into a new predicament created by societal circumstances. For the Morehouse College graduates who received this gift, they most likely are unaware of how drastically this shifted the likelihood of financial success. Lendors will look at these individuals more favorably because the ability to pay back debt is much higher without a current debt load. These graduates will be able to save for retirement, housing, and starting a family in the short-term.
Many millennials are postponing traditional milestones because of student loan debt and do not see a way out of this trap. However, if older generations take note of Robert F. Smith's actions, these individuals can finally begin to create a life. As the amount of student loan debt taken out continues to increase year-over-year, attending college becomes a questionable endeavor. If you are an individual who is planning for a child to attend college, specific options are available to prepare for the future accordingly. Depending on your financial situation, it may be best to send your child to an affordable community college for the completion of general requirements. This decision could enable your child to graduate with little to no student loan debt and begin a career path, worry-free. Society needs its youth at full strength to create a better way forward for everyone.
It is true that if you are a visitor and you enter somebody's property you are at the mercy of that person or that company, and even if you are extremely cautious a slip and falling accent can still happen to you. If this is the case, you will want to contact an, accident lawyer Miami. If you are a landlord, or a company owner, there are some things you can do to increase the safety on your premises and thus reduce the number of claims against you. Here is what you should be looking at to make that happen:
1. Make sure that you maintain your property to the highest standards, especially during colder months. Heavy snow? No problem, have your snow removed regularly and place enough sand or other material on the road to prevent slips. Regularly keep repairing things. Ideally, you might want to have a designated handyman on site whom you can call at any time in case something goes wrong.
2. If you are aware that some accidents already happened in the past in your premises, don't forget to warn your visitors about the potential dangers awaiting them. Keep signs posted whenever possible and give your visitors a chance to react to them on time.
3. Regular inspections are absolutely key. Even if everything seems to be running smoothly right now, you might want to keep inspecting and inspecting just to make sure that everything is in the right order. Check your electrical regularly, and make sure that your sewers work properly. Some inspections might be conducted for free by government units, so finding a list of them and then contacting the right people can be a useful option.
4. Respond to hazards and learn from your mistakes. Only because an accident happened to you doesn't have to mean the end of the world as long as you learn valuable lessons from it.
"I need to finally tidy up", "I need to finally sell those things on eBay"- does any of those phrases sound familiar to you? A lot of us re[eat them like a mantra, but the key here is to actually take some action so that you start decluttering. In order to do so, you usually need some motivation. Here are some examples that force people to declutter. In other words, you are more likely to start thinking about tidying up if one of the following start happening to you:
1. You trip over things more and more often. This can mean anything from tripping over toys or even clothes, if there is no more space in your wardrobe, it might be a sign that it is time to contact a charity or in some cases find that bag that some charities drop in your mailbox from time to time. there is a lot of joy to be had by donating clothes you no longer need as you are giving the opportunity to others to wear what you don't need anymore.
2. You lack usable space in your house. To be honest, it would be hard to meet somebody who has a lot of space, as most of us are rather short on it. If this is something that happens to you, don't panic, but rather look for storage units near me to offer you the facilities they have at your disposal you can access at any time conveniently and with no hassle.
3. You find it difficult to find things on a regular basis and it keeps happening to you more and more often. Not being able to find just one thing might not be a sign of any potential problem, but if you are constantly having those negative thoughts that make you angry and frustrated because you cannot find things, it might be a sign that you need to do something about it, preferably sooner rather than later.
Investors use a portfolio to group their financial assets. Portfolios typically contain a mixture of stocks, shares, bonds, commodities, currencies, art, and real estate, etc. Maintaining a balanced portfolio is critical. If you put all of your eggs in one basket, it could be a disaster. For example, investing 95% of your money in cryptocurrencies might seem like a smart idea when the price of Bitcoin is rising, but when it loses 60% of its value overnight, you'll lose everything.
You can opt to manage your portfolio yourself, but in most cases, it is better to pay for Minneapolis investment portfolio management, such as this service from the Berger Financial Group. However, it is always better to have a good understanding of how portfolio management works, so in this article, we are going to discuss how best to build a balanced portfolio.
Decide How Much Risk You Can Tolerate
Your tolerance to risk is something that might change over time, but some people are always more risk-averse than others.
Choose Appropriate Assets
There are many different types of asset classes. It is important that you select the right ones according to your goals and tolerance to risk. A balanced portfolio includes a varied selection of high and low-risk assets, according to the investor's tolerance to risk. Think about your needs, whether you can afford to tie your money up in long-term investments, or whether you are looking for quick returns.
Attach Weight to Different Assets
Some assets are high-risk and others low-risk. Some offer quick returns whereas others are long-term investments that might not realize a decent return for several years – real estate being a good example of this type of asset class.
A conservative investor would typically place greater weight on fixed income securities such as government treasury bonds. These won't make you rich, but they are safe and offer a decent return. A moderate portfolio would include a higher proportion of equities, which offer better returns but are more volatile. An aggressive portfolio investor would look at investing in high-risk assets such as ETFs and emerging markets.
Decide how much weight you want to attach to each asset, based on your tolerance to risk and long-term goals.
Strategic Rebalancing
We have already covered risk tolerance, but it is worth pointing out that your portfolio should be strategically rebalanced according to your current lifestyle and goals. For example, a single person in his early 30s can afford to take a more aggressive approach to investment planning than someone less than five years away from retirement.
Rebalance your portfolio in line with important life events, such as getting married or having a family. Pay close attention to tax implications too. An advisor can tell you if selling off some parts of your portfolio will land you with a tax bill while investing in a new asset class could save you money.
Remember to keep your portfolio diversified, even within each asset class. The more you diversify, the more you spread the risk.
A life insurance policy is designed to financially protect your family in the event of your death.  It's a good idea to understand exactly how these policies work before taking one out, however, to ensure that the policy you choose covers everything you need it to. In this article, we're going to outline the most important questions you should be asking.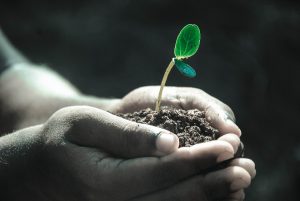 What Do You Need Life Insurance For?
There are a number of reasons why you may be considering taking out a life insurance policy.  It is important to understand which ones of these apply to you before purchase.  The main reasons you may want to be covered include:
To ensure your family are supported
To allow your partner to pay off your mortgage
To leave an inheritance to your loved ones
To cover the cost of a funeral
How Much Cover Do You Need?
This is a personal question and will involve looking at your current debts and responsibilities.  You can use a life insurance calculator to help you with this, but the main things you will need to consider are how much your family relies on your income, and whether they would be able to survive without it.  Most people choose to at least cover the cost of their mortgage, but you may also want to add your annual income plus funeral expenses to this total.
How Long Should the Life Insurance Policy Last?
There are two different options here; you can choose to take out a life insurance policy for a set period of time, or one that lasts until you die.  The former is often better if you just need to cover the cost of your mortgage.  If you have a 25-year mortgage, taking out a 25-year life insurance policy is sensible.  The downside to this is that if you live longer than the term, you will have effectively paid into a policy without return.  Whole life insurance is a better option for those who want to provide an inheritance to their loved ones.  If you live in Singapore, check out the life insurance Asia policies here for more information.
Should the Amount of Cover Decrease Over the Years?
If you are purely taking out a life insurance policy to cover the cost of your mortgage, it makes sense to take out a policy that will decrease in amount over the years.  This will make the policy cheaper as the payout amount will decrease along with the loan.
Should Your Partner Take Out Cover Too?
Even if you are the main financial provider for your family, it's worth asking your partner to take out a policy too, especially if you have children.  While you may financially be able to cover the cost of the mortgage and bills in the event of their death, you will also need to factor in the cost of childcare and any other responsibilities your partner had.  You can take out a joint life insurance policy to save on the costs, although keep in mind these policies usually only pay out upon the first death.
Are you planning on taking out a life insurance policy soon?  Let us know in the comments if this information helped you.
Disclaimer: This article does not constitute medical advice. It's for informational purposes only. Always discuss anything health-related with qualified medical personnel especially if you are diabetic.
When an underwriter decides your premium rate or whether to issue you insurance or not, they'll look at a number of factors. Then, provided you qualify for coverage, they'll calculate your rate based on the company's policy which is usually presented in a table. The table features different categories each one related to a different rate. Here's what you can and can't do to get a more affordable life insurance premium.
Factors Under Your Control
These are some factors that underwriters take into account when doing a risk assessment for life insurance and that are under your control.
BMI
Getting a better BMI is about losing weight if you are over the healthy range or gaining if you are under it. The BMI, however, can be entirely inaccurate and is increasingly being replaced by other more useful assessments. For example, a fit pro-NFL Player might get the same BMI as somebody with obesity which doesn't paint an accurate picture.
Accompanying Illnesses
A diabetic person with accompanying illnesses is a higher-risk than one without. Unfortunately, most people with diabetes develop other problems, mainly cardiovascular related. Fortunately, if they are treated, they can carry less weight at least when it comes to whether you get insured or not. So, working on prevention and treatment can get you a better quote.
Lifestyle Habits
What you eat and drink, how active you are, whether you smoke and drink alcohol, and how much sleep you get are all in your hands. These also happen to be things you need to pay extra care to when you have diabetes. Showing to the insurance company that you are willing to keep a healthy life despite your condition is one of the key ways of getting affordable life insurance.
Insurance Agent
Where you shop for insurance is also an essential element of getting approved. Insurance companies have different company policies relating to life insurance for diabetics, and some have lower entry barriers than others. Shopping for high-risk life insurance through American Term will give you the best options about your specific case; even if you have Type 1 diabetes or have been rejected before.
Life Insurance Exam
It is the life insurance medical exam that'll show the insurance company whether you are really taking care of yourself or it's all on paper. During the exam, you'll give blood and urine samples though you may be asked to undergo additional testing—an EKG, for example. If you've been consistently keeping healthy lifestyle habits the tests will show and give you a bonus point in front of the insurance company. If you've been slacking—well, the opposite applies.
Factors Beyond Your Control
There are things that underwriters consider that are beyond your control. Nevertheless, it's better for you to know them because some of them could be offset.
Age
Naturally, the elderly pay higher premiums on life insurance. If you are of senior age and have diabetes, you already carry two high-risk factors that you cannot change. What you can do, though, is show that despite your age you are keeping a healthy and active lifestyle.
Time Since Diagnosis
The longer you've lived with diabetes, the riskier you are considered to be from a life insurance point of view. If you've been diagnosed after the age of 50 and show that you are taking care of yourself, you'll have more favorable chances of getting an affordable premium.
Type of Diabetes
Type 1 diabetes is considered more damaging to the body since it usually exists for longer than Type 2. Thus, it also comes with higher premium rates and a lower (but still existing) chance of being approved for life insurance. Type 2 diabetics have a higher chance especially if they show due diligence in managing the condition.
Company Policies
Some companies have stricter policies than others when it comes to providing life insurance to people with diabetes. You can't change that, but you can pick a company with looser guidelines or turn to an experienced insurance agent for help.
Family Predisposition
Family predisposition to life-threatening diseases is also not something you can change. True, being predisposed to illness doesn't guarantee that you'll develop it during your lifetime, but insurance companies err on the cautious side. What you can do in such cases is to take measures to minimize the possibility of developing the illness in question.
As you see, the process of assessing risk for life insurance is multileveled especially when it comes to people with diabetes. Nevertheless, many of the factors are under your control. As for the rest, while you can't change them, you can maintain a lifestyle that'll give you more control over your wellbeing.
What is LLC? Can it suit all types of businesses? What are the procedures to form LLC? If you are interested in LLC, you might prefer to educate your mind with all the required information before taking any decision. In this article, we will cover all the aspects with pros and cons.
What is LLC?
LLC stands for Limited Liability. It offers an easy and simple structure to form your business as well as to protect all your personal assets when your business is issued. You can own it individually to become an LLC member. It can be also owned by multiple people. When it is owned by one person, it is known as the single-member LLC. When there will be more than one owner, it will be known as multi-member LLC. When you ready to start your business same with this Legalzoom LLC promo code.
Can Every Business Form An LLC?
It will depend on the types of business and its goal. As stated earlier, LLC is a business structure. If you want this structure for your business, you can go with it. Otherwise, you can consider other structures such as General Partnership, Sole Proprietorship, and Corporation. You can choose any of these business structures to ensure proper growth and to secure your business information.
Business owners prefer LLC since it is simple and offers the right protection to your personal asset. Unlike other business structures, it will protect your personal assets when your business is sued. Another benefit is that it is easy to form and maintain.
What is the Procedure?
Choose and reserve a legal name
File Your Articles
Decide the owner of your business
Decide the numbers of the owners who will be the part of the LLC
Get all the required certificates including your business license
Get an Employer Identification Number (EIN)
Inquire about other ID number required by your start or government agencies
The process will vary depending on the jurisdiction. However, all businesses need to pay disability, unemployment, and payroll taxes. Also, tax ID numbers of all those accounts will be needed along with EIN.
Benefits
Personal Asset Protection: Personal assets will be protected if the business is sued
Pass through Taxation: The profits of LLC are taxed only once. In other business structures, you will find double taxation.
Simplicity: LLC does not demand much paperwork. It is easy to form and easy to maintain as well. Like other structures, LLCs do not need to assign formal office roles or hold annual meetings.
Flexibility: LLC is flexible than other structures. You can be a single member and multimember. Also, it can be managed by managers or members. It can be elected to be taxed as S-crop or C-crop.
Increased Credibility: It offers more formal business structures. With an LLC, you can access business loans.
Cons
Lack of Uniformity: LLC is treated differently in different states
Self-employment Taxes: Owners need to pay tax on their share of LLC income
Conclusion
LLC can be ideal for all those who are looking for a simple business structure. Yes, it will protect their personal assets and can help to create a trustworthy environment.
With the Christmas season over many of us are left with Christmas gifts we are not sure what to do with. The truth is that many of the gifts we receive are absolutely not targeted, which makes them a nuisance rather than a pleasant surprise. So if you are not sure what to do with a gift you may or may not want, here are some ideas to help you deal with them until you get a cleared idea what to do with them. Here are some places you can consider storing your Christmas gifts in:
1. Your kids bedrooms. I don't think your kids are going to mind an extra waffle maker hidden under their bed or wardrobe. There is usually plenty of space in your kids bedrooms simply because your kids don't have that many belongings. The older they get, the more crowded their rooms might become, so take advantage of it while you can.
2. In your basement or garage. I understand that your basement might be full of various items already, but generally it is up to you to be creative here and make sure that you find some new solutions allowing you to store more and more in those crowded places. Very often, wall mounted baskets and crates are a great solution to ensure that you have even more space.
3. In a storage unit such as self storage riverside. More and more people use them these days, and the more popular they are usually also the cheaper they become. If you have any doubts about how to take advantage of such units, you might want to pop into your local self storage facility and I am sure that they will be happy to show you around without any obligations. They will also answer all the questions you might have regarding their pricing methods, terms of use, etc. After all, you don't want to have somebody unauthorised to use your storage units, but fortunately there are some steps that can be taken to prevent this from happening.
A lot is happening during Christmas season. Not only is the weather usually rainy (or snowy) and cold in many parts of the world, but if it weren't enough to make driving more challenging Christmas time is also a time of increase alcohol consumption, which makes things a lot worse for many road users. If you are about to hit the road as a motorcycle user, make sure that your mind is clear and that you are aware of what other road users might do during this challenging time of year. Here are some tips that can help you with that:
1. Watch out on any signs of erratic behavior of other road users both car drivers as well as pedestrians. Only because some people decide they are not going to drive under the influence of alcohol does not have to mean that they are not going to cause trouble as drunk pedestrians. Watch out for any possible people who are about to cross the road where you are driving and carefully anticipate their actions. Be especially careful during afternoon and evening hours when people are more likely to have a drink and then behaving irresponsibly outdoors.
2. Anticipate traffic jams and other road obstructions. Every Christmas time is a busy time when traffic jams are more likely to happen. Always give yourself plenty of time to reach your destination and don't hurry unnecessarily.
3. Don't text and drive, even as a motorcycle user. There are a lot of distractions facing drivers nowadays, and only because somebody calls you when you drive does not have to mean that you have to respond immediately. Let their call go into voicemail and deal with it later when you don't drive.
4. If you happen to be in a motorcycle accident make sure to contact a qualified attorney such as this miami personal injury attorney. It will be a lot easier to get proper compensation for your suffering once you have somebody to help you with your case. Usually, the cost of hiring a lawyer are lower than the compensation you might receive, so it is always worth it to give it a shot.