As a small business, one of the most important things is making a profit, no matter how small it may be. However, after a little while, you might feel that you want to increase your profits and make more money. With the margins being so small, you need to be careful about how you change your strategy in case you make things worse. Here are some top tips for boosting your profits as a small business.
Changing Your Procedures
One way that you can start making a difference to your profits is to try and change your procedures. It could mean that you try to make savings to your business so that you can maximize your existing profits. Go through all the things that you spend money on as a company and see if there are any ways you can trim your expenditure. Can you negotiate better deals with suppliers? Are there any expenses that you could do without? Doing this can be the most effective way to boost your profits as long as you don't try to trim too much.
Stay Connected with Customers
If you haven't been using social media much until now, then you need to start. It is a hugely effective way to generate more leads and influence your customers. You can try to spend a little on social media advertising, though this isn't essential. You need to keep your company and your products in front of your customers so that they think of you the next time they need a product like yours. Offering discounts and incentives is another good way to engage with people on social media, such as targeting special offers only for those following you on Twitter or Facebook.
Marketing
Apart from social media, are you running your marketing campaign effectively? Check your sales figures to see if your current marketing campaign is generating more sales. If it isn't, then what can you do to improve it? Perhaps you need to start using a content company like your content shop to help you convert your strategy into more sales using blog posts. It could lead to savings for your company, especially if you are spending a lot of money on individual campaigns.
Involve Your Workers
Promoting your brand is vital to making more sales, that means you need everyone on board at your company to help sell. From the customer service advisers to the management, everyone needs to be promoting the company and spreading the word about your products. Encourage your staff to do this by offering ways to develop their jobs roles or to climb the company ladder. It is also a good way to spot rising talent in your company and nurture it for the future. If your company has sales reps or workers that use company cars, consider branding the cars so that they are giving you free advertising as they drive around.
Keeping the profits rising is what every company wants, and with these tips, you might see a rise in your company's profits.
It's not easy to build a healthy bank account when you have poor money habits or aren't educated on the best practices for how to manage your finances. If it were simple, then everyone would be doing it, and you wouldn't need to be continually educating yourself and reading tips.
You first have to care about protecting your money and making your finances a priority. It takes you paying attention to the details and introducing behaviors that will help you meet your goals. Believe that you can do it and you'll be on your way to changing your approach and finding success.
Find A Stable Career you Love
Be smart and picky about what you do for a living. Use a resource like best auto mechanic schools to get trained in a rewarding job that needs talented people to fill positions in various locations. Work on finding a position that plays to your talents and delivers a stable paycheck. Once you're doing what you love, you'll naturally start to build a career path that will likely offer promotions, bonuses, and new opportunities. Your first focus should be to find a job you love that pays well and will help you achieve your financial goals.
Get Good at Saving your Money
You have to change your habits if you're someone who gets money in their pocket and immediately spends it. It may help you to set up your accounts so that a part of your paycheck automatically goes into your savings and you don't even see or touch it. Put your efforts into saving, instead of spending and watch how quickly you're able to grow your bank account. Start putting loose change and extra dollars into your savings and out of your sight right away.
Create A Budget
Saving will also become easier when you follow a budget. Use online resources or work with your spouse to create a budget that fits your lifestyle. Doing this will force you to be honest about the bills you have to pay and how much discretionary money your budget leaves you with when you take care of what's most important first. Determine how much you're going to save or invest each month and don't go over your allowed amount for entertainment or fun money.
Shop Wisely
Be cautious about how you're spending your money when you're out and about. Don't automatically purchase items because they're in front of you. Wait until they go on sale if you can or choose a cheaper brand whose product functions the same. Start shopping and spending within your means and see how quickly your bank account starts to look healthier. It's all about putting in a little extra effort to save a few dollars here and there.
Conclusion
Simple and doable strategies exist that will help you build a healthy bank account. Adopt new habits that make it easier for you to do so. The results will be less stress and more wiggle room with your finances.
If you are finding that money is tight, especially with the rising cost of groceries and energy, you will be looking for ways to save money. You might already be looking to using vouchers and buy one get one free deal to help with the shopping, but there are other ways you can save money. Start to look at your regular household bills to see how you might be able to shave some money off or get a better deal.
Energy Suppliers
Although you might think that most of the energy companies offer the same tariffs, there are good deals out there if you are prepared to shop around. The key is to check online and compare all of the energy companies in your area, some of the newer companies will have better offers to entice new customers. Speak to your energy provider and ask them if they can switch you onto a better tariff if they can't then tell them you will be changing to a new provider. It might be the incentive they need to help you save money by matching the deal.
Internet Providers
Along with your energy supply, your next most expensive household bill will probably be your internet bill. Just like your energy supplier, many other providers can give you a better deal. One way that you can save money is to look at package deals; these are bundles your provider will give that include a TV subscription, landline, and internet. By having one of these bundles, you can sometimes save money rather than having separate deals for each. You should research the different providers and see who can give you the best deal.
Car Insurance
Your car insurance is, of course, an important policy to have, though that doesn't mean you have to pay over the odds for it. Some companies sometimes have special deals with businesses, so it's worth checking with your employers first to see if they have such a deal. There are also insurance companies that can give you a reduced policy if you are prepared to have a black box fitted to your car. The box monitors your driving, and if you are careful, you get money from your policy. It is particularly good for new drivers whose premiums are often the highest.
Other Bills
As well as the regular household bills, there may be other bills or subscriptions that you should be thinking of changing. Some of them such as gym memberships might need to be canceled to save money. If you are unsure how to do this, there are websites such as technology dreamer that have guides to help you. You should also check any magazine subscriptions that you no longer need; sometimes they can carry on with the payments unless you cancel them.
Be willing to go into detail with your bills to make sure you are getting the best deals on all of them. Even if it saves you a few dollars, it all counts in the end.
Blockchain and crypto technologies are being explored by many businesses around the world, which is a creating a major talent shortage. Many companies want to recruit those talented in crypto currency, or the underlying technology blockchain but there simply aren't enough candidates to go round.
Businesses all round the world are scrambling to hire blockchain staff including areas of crypto currency such as bitcoin, Ethereum and Hyperledger. Blockchain talent is very hard to find and hard to attract – lots of companies are hiring the same skills and they are all on linkedin.
Places to find blockchain talent
Hire a recruiter to do the work for you. This is good option for those can pay, and it seems that the very best blockchain recruiters are charging for their skills – an average of 25% of starting salary seems to be being demanded by the recruiters who specialise in this niche space.
Linkedin – Linkedin is a wonderful source of professional candidates containing a high number of people in most job sectors. Unfortunately for those wanting to hire blockchain staff, there are limited numbers of profiles in each corporate sector and they are getting a lot of inmails from recruiters everyday.
Specialist jobboards – Job sites for crypto have been growing in number and there are some very good options with free advertising options. Coinality and angel both advertise some jobs, but the best of the bunch seems to be www.blocktribe.com. Blocktribe has the added advantage of being able to search for resumes to contact niche jobseekers directly, reducing reliance on job adverts.
How to attract Crypto job seekers to work with you
Job Seekers in this space have wonderful options available to them, from ICO launches, crypto funds, new use cases of technology and government projects with limitless budget.
The best way to attract job seekers to work at your company is to set out the compelling mission for your business, and what their position in your business would be and what environment they could expect to work in.
Finally – consider allowing remote workers. The distributed technology environment naturally lends itself to workers that accept working remotely. If your project doesn't need someone to actually visit your office then you'll have a good chance of recruiting people who prefer a flexible lifestyle.
For generations workers expected to have a "job for life" where they went into a trade or business and worked there for their entire career. For many, there was the opportunity to work towards promotion, or to take up a position at a different company or institution, but that was generally a matter of personal choice rather than being due to fluctuations in the labor market. Things changed rapidly at the end of the twentieth century, and soon the job for life concept was consigned to the history books. Now the 21st century is well into its stride, is there any such thing as a job for life anymore?
Healthcare
Even with technological advancements in AI and medical equipment, it will be decades before doctors, and other healthcare professionals, are likely to be replaced, even to a peripheral degree. Medicine is well-known as being a high-pressure career, so being a doctor or nurse is still thought of as being a calling rather than a career choice. However, there are plenty of other careers that have more of a background function in healthcare facilities. Good examples are technical roles in departments such as genetics, medical physics, and phlebotomy. You need degree level qualifications to pursue a career in these specialisms, and you can find out about earnings potential at salarieshub.com. Medical jobs can be immensely rewarding, and as long as people need medical care, there is likely to be a requirement for healthcare professionals for the foreseeable future.
Teaching
Very much one of the traditional jobs for life, and while people continue to reproduce, children will be in need of education. The profession has experienced problems with retention, but this is more as a consequence of the effects of stress on staff rather than a diminishing requirement for teachers. Tutors and lecturers in further and higher education very often remain at their institutions for many years, finding a satisfying balance between teaching and their research and tenure obligations. Another degree level career, although there are alternative ways of getting into lecturing if you are a recognized expert in your field.
Social care
While populations continue to age, there will always be a requirement for care facilities and home carers. In fact, in the USA the number of people aged over 80 is predicted to increase to unprecedented levels as life expectancy grows ever higher. The demand for carers will follow suit, and it's a job that requires few qualifications to get started in at ground level. As the business of caring grows, so does the investment in training for staff, and in well-run facilities, there are opportunities to work towards vocational qualifications. The profile of caring as a career choice is also likely to improve as the market expands, so should become a more attractive proposition.
There may not be jobs for life in the traditional sense, but there are still sectors in society that can offer a long-term future for those who want to avoid the job change escalator and devote themselves to building the career they want in a place that provides familiarity and security.
There aren't many people who would turn down the chance to make some extra money, but when we're all so busy in our day jobs is there really any time to add a side hustle to our lives, even if it could bring in a steady stream of revenue? The answer is yes if you choose to earn a passive income and make money while you're doing other things. Here are some of the most interesting ways to do just that.
Open An Online Store
Selling items online is a popular way to make money, and more and more people are opening their own e-commerce sites. Most of these sites will need to be monitored so that when you sell something, you can package it up and send it to the customer. If you try drop shipping, however, things are different. Drop shipping means that if someone buys from your site, an order goes directly to your supplier who sends out the item for you. The customer pays you, you pay the supplier, and you keep the difference. Although it will take time to set up your site and begin marketing, essentially you could easily be making money when you sleep.
Trading
Trading is not something you should do if you're looking to make a lot of money in a short amount of time. Trading is about being patient and waiting until you have made a good return on your initial investment. It's easy for beginners to lose a lot of money at the start of their trading journey, so it's important to do your research on sites such as pro digious news. Trading well is about taking calculated risks, and even the best, most successful traders will never trade more than they can afford to lose.
Make YouTube Videos
Making a video and uploading it to YouTube is a relatively simple thing to do – you can even do it from your smartphone with the right editing apps. If you have a large number of subscribers to your YouTube channel you can make money each time someone watches one of your videos because of the advertising that is put across the screen. This is another income stream that will take a while to set up (you need to build your followers and make good videos), but once you have, you can bring in many hundreds, thousands, or even more dollars every month.
Create An App
Apps are big business, and some of the most popular are bringing their creators millions of dollars every year. If you want to have a passive income that really sits well with the trends of today, app making has to be where to look. You'll need to have some coding and tech ability, or you'll need to read up on it before you can make your app. You'll also need to come up with the idea that captures people's imaginations and helps them out of a problem they might be having. If you can solve that problem, your app could really take off.
The cryptocurrency craze is only getting bigger by the day. More people are turning to cryptocurrencies, including Bitcoin and Ethereum, as investment instruments to add to their portfolios. The debate around whether cryptocurrencies are sound investment opportunities isn't going to die down anytime soon either.
The big question remains: is investing in cryptocurrencies worth doing? This is a question you need to answer yourself. To help you answer it, however, we are going to look at some of the most important things to know about cryptocurrency.
Risk-Return Trade-Off
The risk-return trade-off principle we normally use to assess other investment opportunities applies to cryptocurrencies too. There is a lot of money to be made in crypto, but the risk is equally high. You can earn more than 500% in profit investing in the right cryptocurrency at the right time. Naturally, you can lose just as much – even all your investment – and just as quickly.
There is no way to accurately predict the cryptocurrency market at the moment. Unlike the forex or stock markets, where you can count on technical data and analysis to read the market trends, the cryptocurrency market is based mostly on sentiment and the market itself.
There are updates and news from the cryptocurrency world that affects the way the market moves. When South Korea issued a warning about Bitcoin and other cryptocurrencies, for example, Bitcoin price dropped by a whopping 20%. It is this kind of volatility that leads to investors treating cryptocurrencies as speculative instruments rather than a measurable investment.
Getting into Mining
Aside from trading cryptocurrencies on the market, another way to invest in the digital currencies is through mining. Mining is turning into a serious business for many, especially with new currencies being introduced to the market. While Bitcoin mining may not be as profitable as it used to, there is a lot of money to be made in Ripple, 0x, and NEO.
The principle behind cryptocurrency mining is very simple. Since Blockchain, the foundation of cryptocurrencies, is based on mathematical calculations, allocating computer resources towards doing these mathematical calculations (i.e. for processing transactions, keeping ledgers, etc.) earns you a certain amount of cryptocurrency in return.
You can invest in hardware designed for mining. Starting a new mining operation costs anywhere from $200 to more than $5,000, depending on the scale of the operation and other factors. Some miners have started to use web-based mining scripts to mine different coins. Trinity Newspaper recently reported on a shady mining operation that embeds a mining script into YouTube ads.
Adding Cryptocurrency to Your Portfolio
There is no doubt that cryptocurrency – and the blockchain technology in finance – is the future. As long-term investments, cryptocurrencies are also very attractive, considering the overall trend is still bullish. You can expect to see prices for popular coins soar by more than 100% in less than a year. That's the kind return that you cannot get from other investment instruments.
Entering the cryptocurrency market without understanding the risks or the market itself, however, is not recommended. Be sure to take the time to learn about the cryptocurrencies you are interested in before investing any money.
It has recently been reported on news sites such as The Banner Herald that Microsoft has been establishing tree houses outside of its large campus in Redmond, Washington for employees to use. Tree houses are expected to make staff feel more relaxed and creative and give them a more pleasant working experience. While it must be pleasant to work in a treehouse, it remains to be seen whether this will actually improve employee creativity and productivity at Microsoft, but it does raise some interesting questions for those of us who run businesses from home.
How much of a difference does it make exactly where we do our work and could changing your working location from time to time actually make you more productive and efficient?
The Importance Of A Distraction-Free Workplace At Home
It is very important when you work from home that you have a place you can set up as a workspace where you won't be distracted. This doesn't necessarily mean that you have to be at your desk all the time, but it does mean that you will be able to work without being distracted by domestic things, such as chores you feel you need to do, noise from children, and other family members, not to mention other things that might tempt you to procrastinate, like your TV or games consoles!
Even at an office, you won't be completely free of distractions because there are usually people to talk to and background noise, so if you feel like you work better with some sound around you – for example, music or the radio – then you should do what makes you feel most comfortable and focused. However, you do need to make sure that your usual workspace is one that is completely dedicated to working.
Working Outdoors Can Change Your Perspective
One of the reasons why Microsoft believes that tree houses will be a good working experience for their staff is that working in an outdoor location on a nice day can not only be pleasurable but can also help shift your perspective, and perhaps even spark some new inspiration. This is something you can do at home too if you have a balcony or patio, where you can set yourself up a temporary desk on days when the mood takes you. Alternatively, some people find heading to a public park or other appealing outdoor space with their laptop or tablet allows them to get these benefits too.
Working In Other Public Places
Some people, particularly those who consider themselves extroverts, can find working from home on their own all the time can leave them feeling a little drained of energy. People who prefer some buzz going on around them can find that working in places like coffee shops or libraries can also help them to feel more energized and productive. The only risk is that you may find yourself more interested in making new friends than in concentrating on your work. If you can remain disciplined, however, it can be a good solution to head out to a public place to work from time to time.
The best place to work when you run a home business really depends a lot on your own personality and how easy you find it to concentrate when other people are around or there are interesting things that could distract you. Even so, working in different places can give you a lift in mood and can even help you to look at problems from a different angle.
Whether you are searching for your first job, a graduate career, or even if you are a seasoned worker looking for new employment, making your job application stand out from the crowd is key to landing the job of your dreams as quickly as possible. Today, most job openings are posted online, meaning that there are usually far more applicants than there were in the past. Because of this, you're often up against hundreds or even thousands of other applicants, whether you're applying for a corporate managerial position or your first job waiting tables. So, what can you do to make sure that your job application makes your potential employer stand up and take notice? Read on for our top tips.
Tip #1. Do Something Different with Your Resume:
One of the biggest ways of making your job application stand out from the very beginning is to do something creative and a little bit different from the crowd with your resume. Bear in mind that one of the first things that your potential employer will do is read through the resumes that have been sent to them, so it's vital to ensure that yours stands out in what could be a huge pile. For example, this lady who really wanted to work for Airbnb put together a creative resume themed like an Airbnb advertisement – and quickly got the attention of the CEO!
Tip #2. Have a Strong Portfolio:
If you are hoping to land a creative job in the design industry for example, then your resume alone may not be enough to impress a potential employer. The good news is that with most job applications being taken online, it's easier than ever to include a link that can be clicked on by anybody who wants to discover more about you. Taking the time to put together a website with examples of your past work, positive reviews from people that you have worked for and more information about yourself can really pay off. If you're trying to transition from freelance to a full-time career, this could really work for you.
Tip #3. Focus on Your Skills – and Show Them Off:
This is an important tip if you're currently in the process of applying for your first job and have no employment history to show. Whether you're just graduating high school or are completing your first year at college, chances are you have developed a number of transferable skills over the years that you can apply to work. However, don't just write a list of your skills and leave it at that – provide employers with examples of when you successfully used these skills in the past, or even better, utilize them when putting together your application.
Tip #4. Do Your Research:
Lastly, once you've found the perfect company and job opening to apply for on Job Application Center, it's important to conduct plenty of research on the company to show your potential employer that you're serious about working for them. Put yourself in their shoes – would you prefer to hire somebody who knows little about your business, or an individual who is clearly passionate about learning more?
If these tips helped, we'd love to hear from you in the comments!
There's big news for investors who are eager to earn high returns from the price of gold in the near future. The age of the Petro Dollar may be coming to an end thanks to a new gold exchange in China.
In fall 2017, China launched an oil futures contract in Shanghai traded in yuan. It's a sign that the rules of global oil trade may be about to change with a dramatic shift away from the U.S. dollar. All of Saudi Arabia's oil is currently priced in USD, along with most other oil-producing countries (except for those under sanction, such as Iran and Venezuela).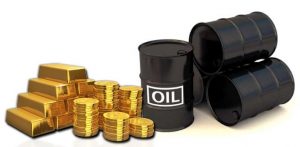 China is now the world's largest importer of oil and with their auto sector ramping up production to 30 million cars a year, it looks like they are only going to solidify their new position ahead of the U.S. in the coming years. That means China could be in a position to essentially force Saudi Arabia to start pricing oil in yuan, with the rest of the world following suit.
Big news if you're investing in oil futures, but what does it have to do with gold? Knowing that traders are reluctant to take payment in yuan, China has already set up a yuan-for-gold exchange. They're essentially offering gold-backed yuan as they push for oil traded in yuan. As long-term gold investors know, any move to re-establish gold-backed currencies is going to move the price of gold up – especially with the side of effects a PetroYuan would have on the U.S. dollar, including about $800 billion in transactions moving out of USD. When the USD loses value, investors flock to gold.
If you're looking for tips for increasing your wealth, invest in gold before the gold-backed yuan becomes the new petro-currency. China has spent the last 4 to 5 years building its gold reserves and it will continue to drive demand for gold bullion if its plan succeeds. It's a good time to invest in gold with a very positive short to medium-outlook.
Gold coins and bars are the most reliable way to start investing in gold, but the key to improving your return on investment is keeping premiums low. Online gold dealers like Silver Gold Bull typically have lower premiums thanks to their lower overhead. If you're worried about the safety of having gold delivered, find a gold dealer that sends packages insured and delivers themin discrete packaging – so no one knows that it's gold being shipped. You can also use allocated storage from a company like Silver Gold Bull, which may be even safer than keeping it in a bank. When you deposit your gold at a bank, the product you put in is not necessarily the product you take out. They record the quantity and type of gold you deposit, but it's stored commonly. That's additional third-party risk that many gold investors want to avoid in the first place. Allocated storage is like having a personal vault, secured and insured away from your home to discourage burglary. It's the safest way to store your gold while you wait for prices to respond to major shifts in the global economy like China's move to price oil in yuan.